SWAN In Hannover Messe
Your Partner for Industrial Compressed Air 
Our designs emphasize on sustainability and energy efficiency, featuring compressed air solutions to overcome challenges many companies face. 
Brief product description is listed below.
Visit our booth at Hall 4 Stand C01 to check out new products!
Products at Hannover Messe 2023
 Click on the product photo to view the complete description.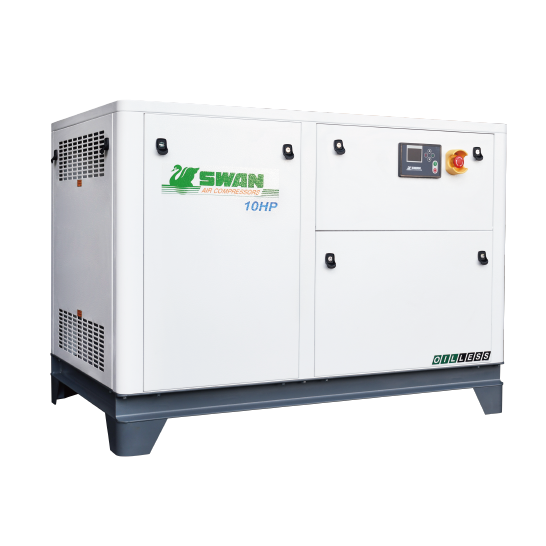 HDD-310C Oil-Less Air Compressor
Flexible applications in a wide variety of industries with a maximum pressure at 12kg/cm².
Compressor pump is connected to motor directly via coupling, which increases the transmission efficiency and reduces unnecessary power lose.
Robust cabinet design ensures 70dB low noise.
---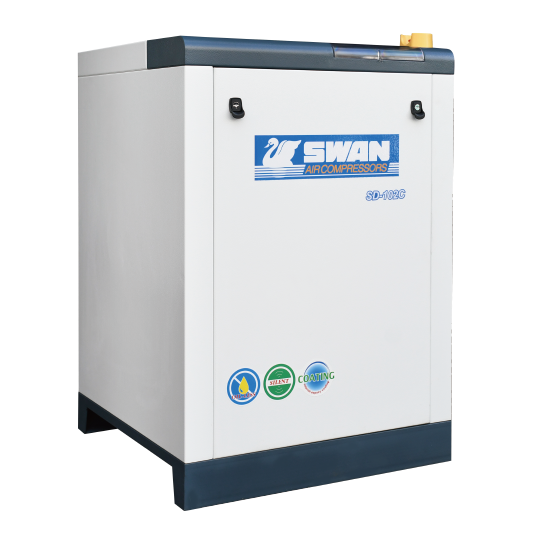 SDU-102C Oil-Less Air Compressor
Self-lubricated and wear-resistant materials are applied for compression rings and guide rings to ensure smooth running.
The CE certified air tank is coated with an epoxy resin on the inside to protect from rust.
Equipped with highly efficient inter cooler and auto drain device.  The optional absorptive air dryer is available to achieve dry and clean air.
---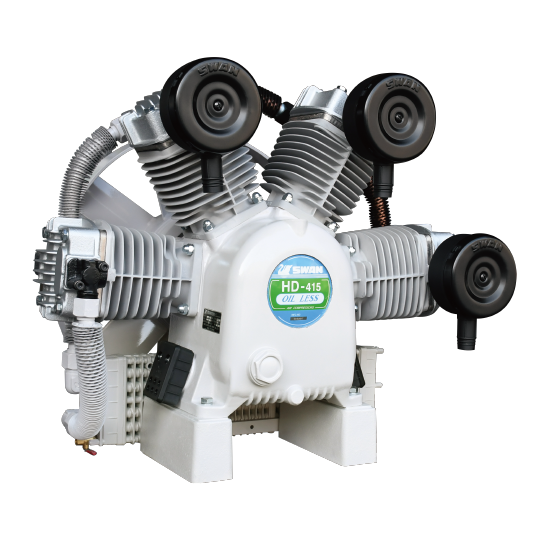 HDP-415 Oil-Less Compressor Pump
Provides 100% pure oil-less compressed air with 12kg/cm

² high pressure to meet various applications from medical and industrial sectors.
SWAN R&D team is capable of designing base, tank mounted, and cabinet type according to the requirements.
    *Horsepower ranges from 5HP to 30HP.
---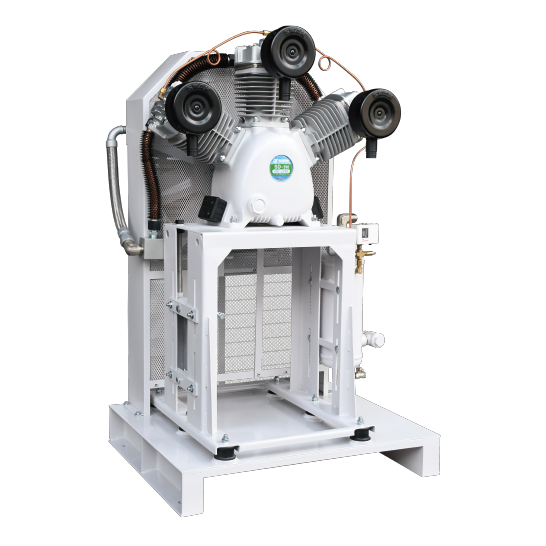 SDS-310 Oil-Less Air Compressor
Occupies minimal floor space and allows for easy access during maintenance.

Enlarged fan combined with high efficiency cooler to facilitate cooling process.
    *Duplex compressor pumps design is also available.
---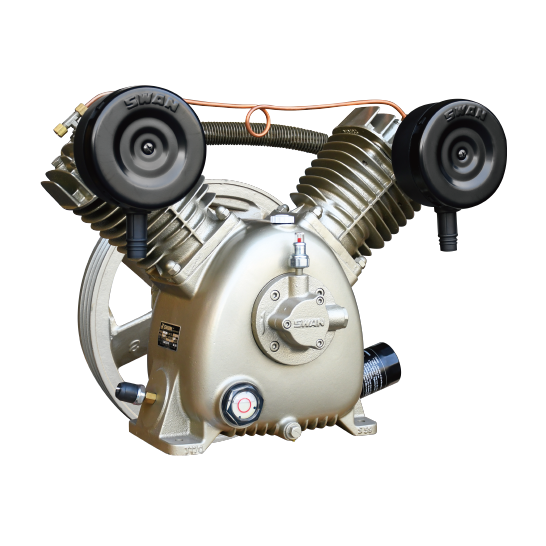 SVU-205N Enforced-Lubricating Compressor Pump 
Oil pump and enforced-lubricating crankshaft ensures sufficient lubrication.

Oil pressure switch activates when oil pressure is too low to prevent compressor from being damaged.
    *Horsepower ranges from 5HP to 20HP.
---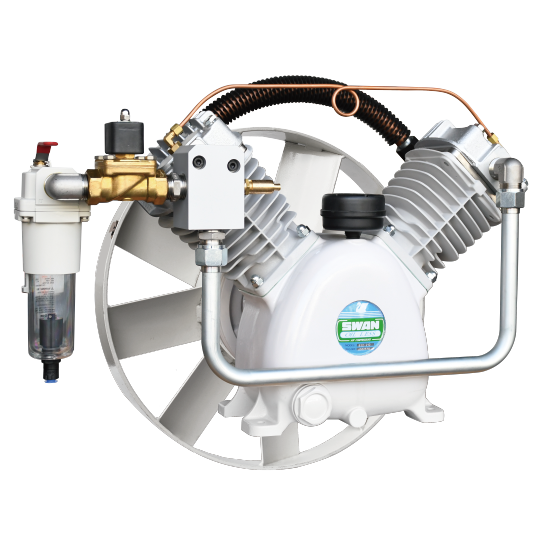 BSD-210 Oil-Less Air Booster
Intakes low pressure air (2 ~ 5 kg/cm²) in the pipeline and boosts to max. 10 kg/cm² to meet manufacturing demands and allocate pressure efficiently to save power.
7.5% energy is conserved if every 1kg/cm² decrease in working pressure.  Lowering pressure of main system to 6~7 kg/cm² and install a booster to operate high pressure applications.
Product Features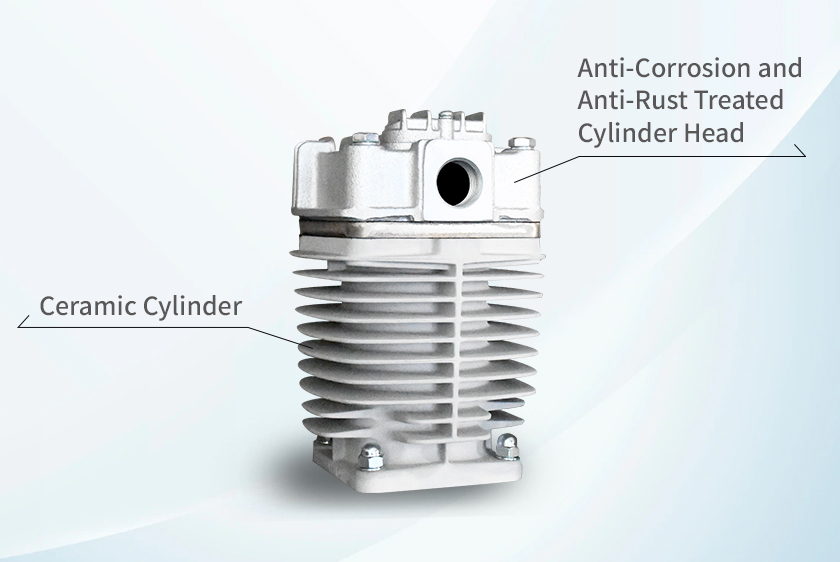 Better heat dissipation performance in comparison with aluminum alloy cylinder, which extends the service life of cylinder.
Anti-Corrosion and Anti-Rust Treated Cylinder Head
Treated with Nai-Hsin and Nai-Te to prevent rust and the other problems that follow, such as abnormal operation noise, reduced efficiency and serious damage to the air compressor.
SWAN Air Compressor looks forward your visit!